Commercial Waste Management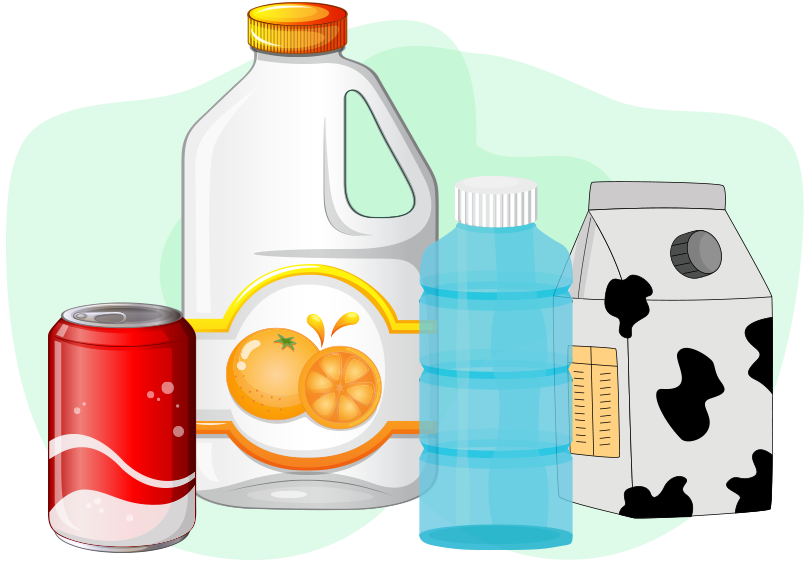 Working Together Today to Preserve Tomorrow
Participation
Industrial, Commercial, and Institutional (IC&I) Customers
In Prince Edward Island, WASTE WATCH is a mandatory program for residents, visitors and businesses.
The main difference in the residential and business programs is that businesses must hire a commercial waste hauler for disposal of their sorted material, or they can transport it themselves to one of our WWDCs and pay the applicable disposal fees.
Mixed waste surcharges will apply to all unsorted material.
Refer to our Participant Guide for Businesses PDF for more information on sorting guidelines, special disposal, public waste, and commercial cottages.
Protecting Our Environment
Many consumers support businesses that demonstrate sound environmental plans which include the proper disposal of wastes as well as the reduction of litter. It is good public relations to provide sorting stations for your staff and your customers.
We thank you for doing your part — and for being a good corporate citizen!
For more information, contact our Customer Service Centre.
Public Waste Guidelines
Public Waste is recyclable, compost and/or waste material generated by the public at an event, festival, attraction, park, public lobby, picnic or dining area where sorting is not controlled by staff or vendors.
Public Waste Setup:
Provide containers for all sorting streams
Label containers for each sorting stream
Place containers in groups to facilitate proper sorting
If you must line containers, use transparent, clear plastic bags (empty contents for compost)
Note: Failure to provide adequate containers for sorting may result in surcharges.
Disposal:
Assess contents of each bag
If the sort is good (90% + sorted), place bag in the appropriate dumpster /container
If content is mixed (10% + contamination), write PW and business/event name on each bag and place in waste dumpster/container
Public waste guidelines do not apply to staff and vendor-controlled areas; all material generated in those areas must be sorted.
Mixed Waste Surcharge
Non-transparent plastic bags were banned from all disposal facilities in PEI to allow material inspections
Material not sorted properly will be subject to a surcharge based on tonnage
A flat fee surcharge applies to small volumes
Surcharges are payable by the contractor, waste hauler or customer transporting the material to the disposal facility
In lieu of a surcharge, IWMC reserves the right to reject unsorted material and non-transparent bags
Suggestions to avoid surcharges:
Provide sufficient containers and signage for recyclable material, compost and waste
Create personalized sorting guides for each container, listing items used at your establishment
Provide training for all staff and contractors
Periodically review waste disposal procedures
Perform unscheduled quality checks
Contact our Customer Service Center for assistance
Commercial Cottages
Properties with three (3) or more cottages on the same parcel of land may opt out of the residential curbside collection program and hire a contract hauler or transport their sorted material to the nearest WWDC and pay the applicable disposal fees.
Cottages in a campground or other commercial establishment must utilize the on-site disposal services or transport their sorted material to the nearest WWDC and pay the applicable disposal fees.
Mixed waste surcharges will apply to all unsorted material arriving at any WWDC.
Silage and Boat Shrink Wrap
Silage and boat shrink wrap will be accepted FREE OF CHARGE at Waste Watch Drop-Off Centres. We accept relatively clean and dry wrap in all colors and there is no disposal fee for clean material. Please be advised we do not accept horticultural plastic wrap and excessively dirty wrap cannot be recycled. See our Silage and Boat Shrink Wrap PDF for more information on recycling your shrink wrap.
Hazardous Waste Disposal
Hazardous wastes include any products which are corrosive, flammable, reactive, or toxic.
Hazardous wastes produced by the industrial, commercial and institutional (IC&I) sector are not accepted at IWMC disposal sites. Businesses must safely and properly dispose of hazardous wastes by making arrangements with a hazardous waste carrier.

Commercial Disposal Rates
Waste Watch Drop-Off Centre
Waste and Compost
$123 per tonne | $5 minimum
Customer pays $115 per tonne – $8 less provincial subsidy
East Prince Waste Management Facility
Waste
$108 per tonne | $5 minimum
Customer pays $100 per tonne – $8 less provincial subsidy
Compost
$123 per tonne | $5 minimum
Customer pays $115 per tonne – $8 less provincial subsidy